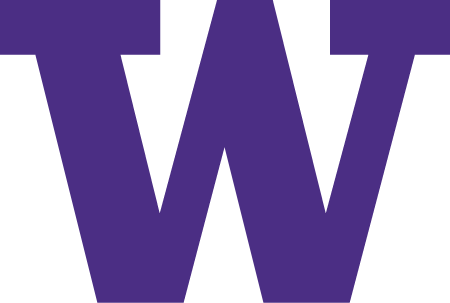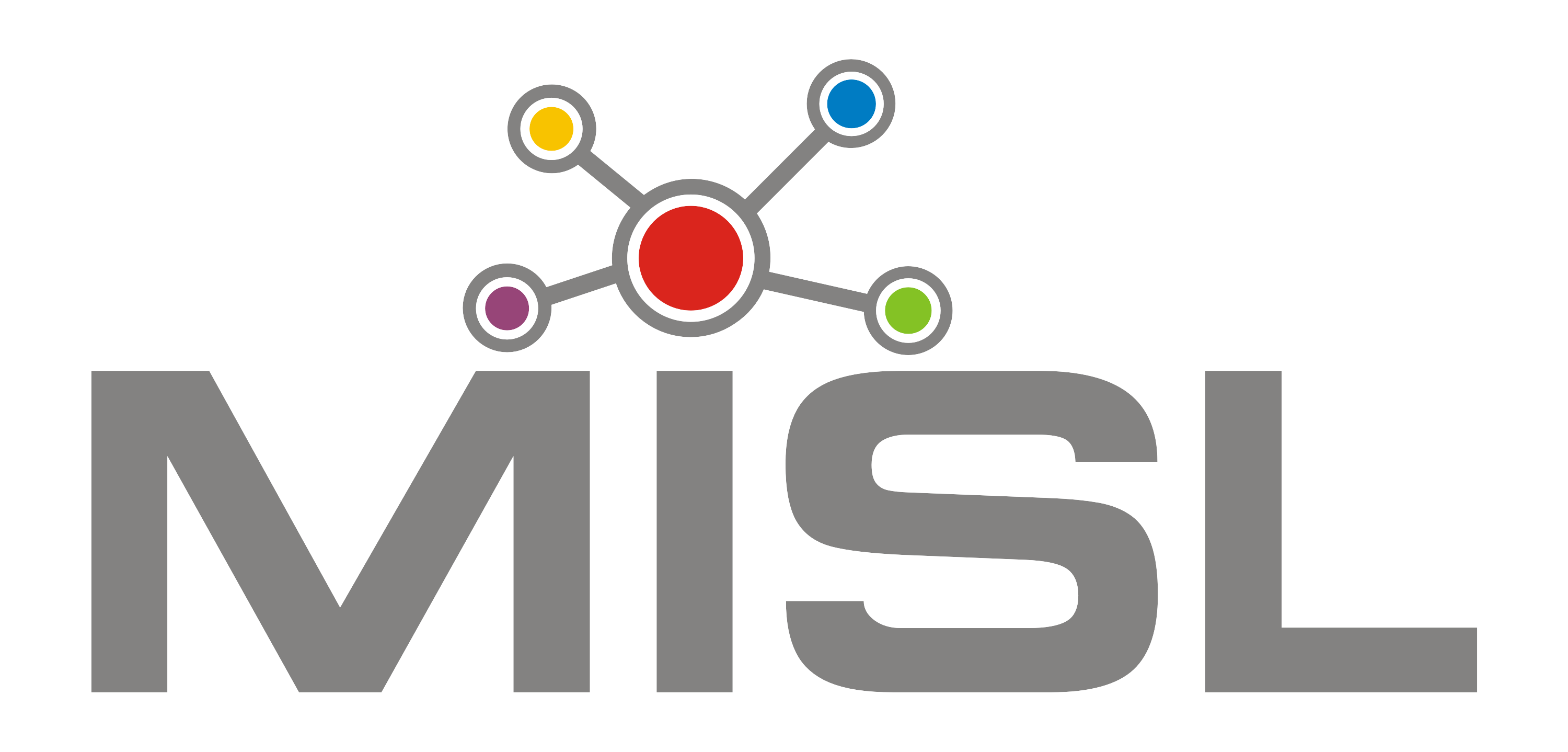 Molecular Information Systems Lab
The Molecular Information Systems Lab (MISL) at the University of Washington explores the intersection of information technology and molecular-level manipulation using in-silico and wet lab experiments. A partnership between UW Computer Science & Engineering, UW Electrical Engineering, and Microsoft Research, MISL brings together faculty, students and research scientists with expertise in computer architecture, programming languages, synthetic biology and biochemistry.
Our current focus is on using synthetic DNA for data storage. Using DNA to archive data is an attractive possibility because it is extremely dense, with a raw limit of 1 exabyte per cubic milimeter, and long-lasting, with observed half-life of over 500 years. We are developing a complete system architecture for DNA-backed archival storage, with support for random access and encoding schemes that offer reliability for density trade-offs.
Why are we excited about DNA storage? The faint pink smear in the photo below can hold over 10 terabytes of data. And it can last for a long time.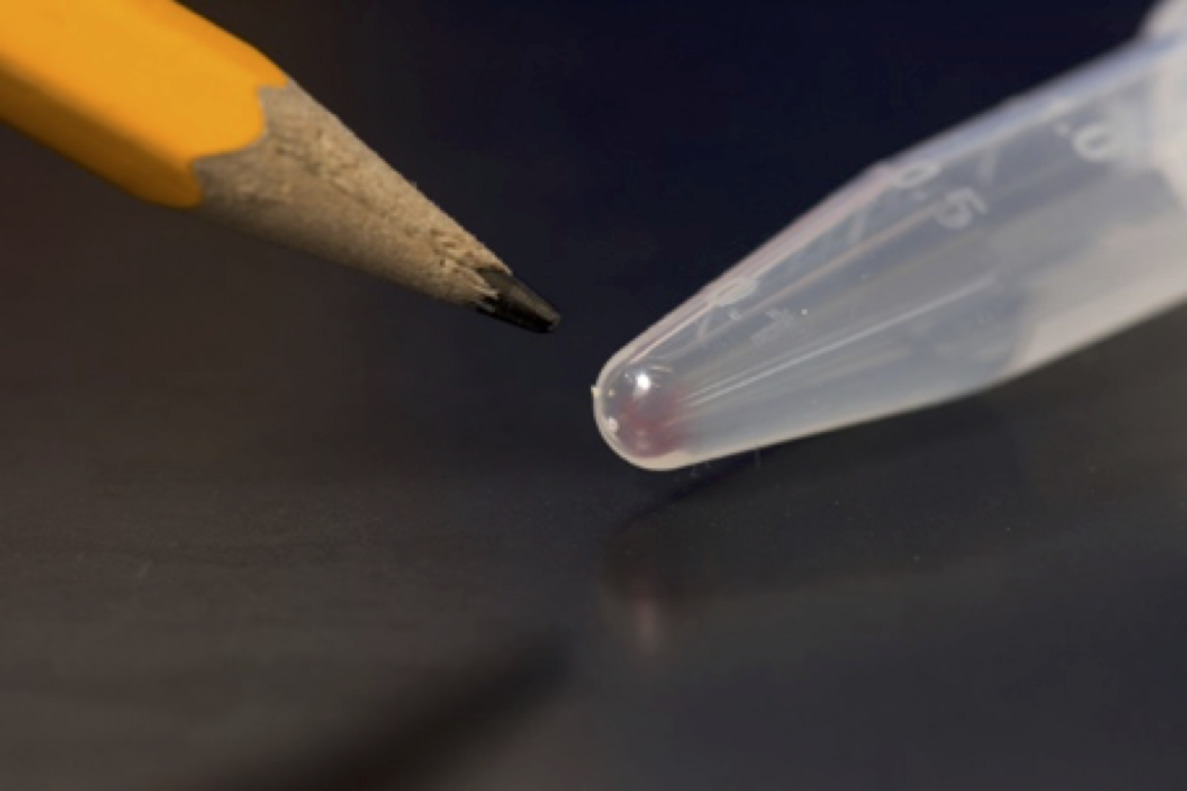 Latest updates
We just released a manuscript describing our last year or so of progress towards viable DNA data storage. Enjoy! Scaling up DNA data storage and random access retrieval.
MISL researchers have achieved a new milestone by encoding and retrieving a record-high 200 megabytes of data on DNA, including a video by the band OK Go!, the Universal Declaration of Human Rights in hundreds of languages, and more. Read all about it on the Microsoft Next blog, and check out the Q&A with Luis Ceze of UW Computer Science & Engineering.
People
Meet the MISL team and learn more about our work below. For questions or press inquiries, contact us here.
Doug Carmean
Randolph Lopez
Lee Organick
Siena Dumas Ang
Yuan-Jyue Chen
Chris Takahashi
Bichlien Nguyen
Sharon Newman
Hsing-Yeh Parker
Rob Carlson
Kendall Stewart
David Ward
Publications
MISL in the news
Why Microsoft stored 200MB of data in DNA strands, and what's next, TechRepublic, 8/5/2016
How Our Own Genetic Code Could Make the Internet Last for Millennia, Future Tense, 7/12/16
New record for storing digital data in DNA, Gizmag, 7/11/16
At UW, they encoded a music video and books onto DNA, KUOW, 7/8/16
Scientists Fit Hundreds of Megabytes of Data onto DNA, Popular Mechanics, 7/8/16
Microsoft, university researchers break DNA data storage record, ARNnet, 7/8/16
The Thumb Drive Of The Future Is Made Of DNA, GOOD, 7/8/16
Microsoft And UW Researchers Set World Record Storing 200MB Of Data On A Single Strand Of DNA, Hot Hardware, 7/8/16
Microsoft And UW Store 200MB Using DNA Medium, Ubergizmo, 7/8/16
Microsoft, university researchers break DNA data storage record, Computerworld, 7/8/16
Microsoft Writes 'War and Peace' Onto DNA, Newsweek, 7/8/16
The breakthrough that could mean your phone will never run out of space again: Microsoft sets DNA strand storage record, Daily Mail, 7/8/16
Microsoft Stores 200MB of Data on Strands of DNA, PC Magazine, 7/8/16
Researchers store 200MB of data on molecular strands, SlashGear, 7/8/16
Microsoft researchers claim major breakthrough in DNA data storage, SiliconANGLE, 7/8/16
Microsoft Wants to Soare the Entire Internet on a DNA Strand, Inverse, 7/7/16
Scientists successfully use DNA to store an OK Go music video, much more, Yahoo! Music, 7/7/16
DNA Could Be the Future of Data Storage, U.S. News & World Report, 7/7/16
UW, Microsoft claim big breakthrough with data storage using DNA, The Seattle Times, 7/7/16
Video in a test tube? Microsoft and UW raise the bar for DNA data storage systems, GeekWire, 7/7/16
Researchers stored an OK Go music video on strands of DNA, Mashable, 7/7/16
New DNA 'hard drive' could keep files intact for millions of years, The Register, 7/7/16
Microsoft stored an OK Go music video in strings of DNA, The Verge, 7/7/16
Microsoft wrote an OK Go music video to DNA, Engadget, 7/7/16
Microsoft Reports a Big Leap Forward for DNA Data Storage, MIT Technology Review, 7/7/16
Microsoft set a new record by storing an OK Go music video and the top 100 books ever written on strands of DNA, Business Insider, 7/7/16
Tech Turns to Biology as Data Storage Needs Explode, Scientific American, 5/31/16
Microsoft is Exploring DNA Data Storage, InformationWeek, 4/30/16
Plugging Into DNA for Digital Data Storage, Science Friday, 4/29/16
Microsoft Buys 10M DNA Molecules for Dense Storage Research, PC Magazine, 4/29/16
Why Microsoft is buying 10 million strands of DNA, CBS News, 4/28/16
Microsoft joins the drive to store data in DNA: Firm will buy millions of strands of synthetic genetic code for long-term storage, Daily Mail, 4/28/16
Microsoft buys 10 million DNA molecules to try fitting today's sprawling data vaults on a match head, ZDNet, 4/28/16
Inspired by nature, UW Daily, 4/28/16
The new data center can be your DNA, proven in experiment by UW and Microsoft, International Business Times, 4/27/16
Genetics startup Twist Bioscience is working with Microsoft to store the world's data in DNA, TechCrunch, 4/27/16
Microsoft is buying 10 million molecules of custom DNA from a San Francisco startup, Business Insider, 4/27/16
Microsoft Buys Into DNA Data Storage, IEEE Spectrum, 4/27/16
Storing Digital Data in DNA, CBC Radio, 4/24/16
DNA Storage Could Make Data Centers Obsolete, Newsweek, 4/15/16
From data centers to sugar cubes: How UW, Microsoft are shrinking data storage space through DNA, Puget Sound Business Journal, 4/13/16
Researchers store, search, retrieve images in DNA, CNET, 4/11/16
Scientists Store, Retrieve Digital Images in DNA, Tech Times, 4/10/16
DNA Data Storage Moves Beyond Moore's Law, Discover Magazine, 4/8/16
Scientists Stored These Images in DNA—Then Flawlessly Retrieved Them, Gizmodo, 4/8/16
Radical breakthrough stores digital pictures in DNA for first time - and could revolutionise computer storage, Daily Mail, 4/8/16
Scientists Stored Digital Images Inside DNA, Then Retrieved Them Motherboard, 4/8/16
It took a whole team of UW scientists to make this cute cat pic, Crosscut, 4/8/16
LOL! Researchers store cat photo (and lots more digital data) in DNA molecules, GeekWire, 4/7/16
Your Data Could Be Stored In DNA Within The Decade, KUOW On the Record, 12/17/16
Encoding data in DNA for millennia? UW and Microsoft Research are on it, GeekWire, 12/4/16
Data Storage on DNA Can Keep It Safe for Centuries, The New York Times, 12/3/15